Last updated 5 July, 2019
John 'Mad Jack' Fuller

Squire of Brightling, 1757-1834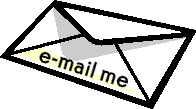 ON THE TRAIL OF MAD JACK FULLER BLOG

Who was John Fuller?

Many people first learn about John "Mad Jack" Fuller in association with the follies he built in and around Brightling, Sussex, England. These structures stand in testimony to Fuller's desire to be remembered long after his death. 

But the follies are  not the most important legacy he created. He was a philanthropist, a patron of the arts and sciences and a founding member of the Royal Institution. 

The Fullers of Sussex were wealthy ironmasters and owned a vast amount of property, including sugar plantations in Jamaica.

Fuller was a Squire, a Member of Parliament, a captain in the Sussex Militia, and Lieutenant Colonel in the Sussex Yeomanry Cavalry.  He was well connected socially and is associated with many 
notable figures
 of his day. 
Was he 'mad'?

John Fuller has been called eccentric, ebullient, and obstreperous.

Was he larger than life? Yes.  Was he mad? No.

Heard the terms insulin, dinosaur, thesaurus, genetics or anorexia nervosa? You can thank a Fullerian Professor. Faraday's electric motor, Dewar's thermos flask and Roget's slide rule were also created by scientists who were funded through Fuller's gifts to the Royal Institution. 

There are eight Nobel Prize winners in the ranks.  Although the majority have been English, Fullerian Professors have also come from Austria, Italy, France, New Zealand, Australia, Canada, Scotland, Ireland and Wales. See the full list 
here.
Since the early Nineteenth Century, John "Mad Jack" Fuller's philanthropy has enabled scientists to make significant contributions. Exceptional work has been done in such diverse fields as invertebrate zoology, nanomagnetism, nutrition & food rationing, comparative psychology, and X rays. 

The Fullerian Professorships are arguably John Fuller's finest legacy.  His patronage of scientific progress has lasted down the decades.  The work of Fullerian Professors of Chemistry and Physiology continues today.