Last updated 21 November, 2019
John 'Mad Jack' Fuller

Squire of Brightling, 1757-1834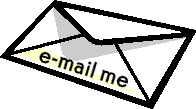 ON THE TRAIL OF MAD JACK FULLER BLOG

Who was John Fuller?

Many people first learn about John "Mad Jack" Fuller in association with the follies he built in and around Brightling, Sussex, England. These structures stand in testimony to Fuller's desire to be remembered long after his death. 

But the follies are  not the most important legacy he created. He was a philanthropist, a patron of the arts and sciences and a founding member of the Royal Institution. 

The Fullers of Sussex were wealthy ironmasters and owned a vast amount of property, including sugar plantations in Jamaica.

Fuller was a Squire, a Member of Parliament, a captain in the Sussex Militia, and Lieutenant Colonel in the Sussex Yeomanry Cavalry.  He was well connected socially and is associated with many 
notable figures
 of his day. 
Was he 'mad'?

John Fuller has been called eccentric, ebullient, and obstreperous.

Was he larger than life? Yes.  Was he mad? No.

Built by in 1811, 23 years before his death, John "Mad Jack" Fuller's mausoleum is now in urgent need of repair. Over the last two centuries, the elements have by eroded its mortar and damaged its surfaces putting the pyramid at risk. 

Jane Beard, a lead organiser of the fund-raising campaign to save the pyramid, said "We are trying very hard to not only raise public awareness to the plight of this important part of our history, but also to provide opportunity for more people to get involved, perhaps by donating, or perhaps by joining in with all the planned special events which will arise once work has been completed."

For further information about the campaign please contact Jane Beard at fullernew@gmail.com